For a safe, integrated way to have a boiling water tap, it has to be Quooker, experience the difference in the Just Kitchens Showroom today.
Quooker in the kitchen
You can choose between a separate boiling water tap with accompanying mixer tap, or the new Quooker Fusion: a single tap for hot, cold and boiling water. Ultra-safe, super-efficient and available in eight tap designs and three finishes. The tap that immediately dispenses boiling water, from on the worktop with a tank underneath.
A 100% Dutch invention taking over the world.
And if you thought that the Quooker was wasteful, think again: the patented high-vacuum insulation ensures that the Quooker's standby usage is just 3 pence a day. For even more efficiency, choose a COMBI tank, a single, amazingly economical way to produce both hot and boiling water.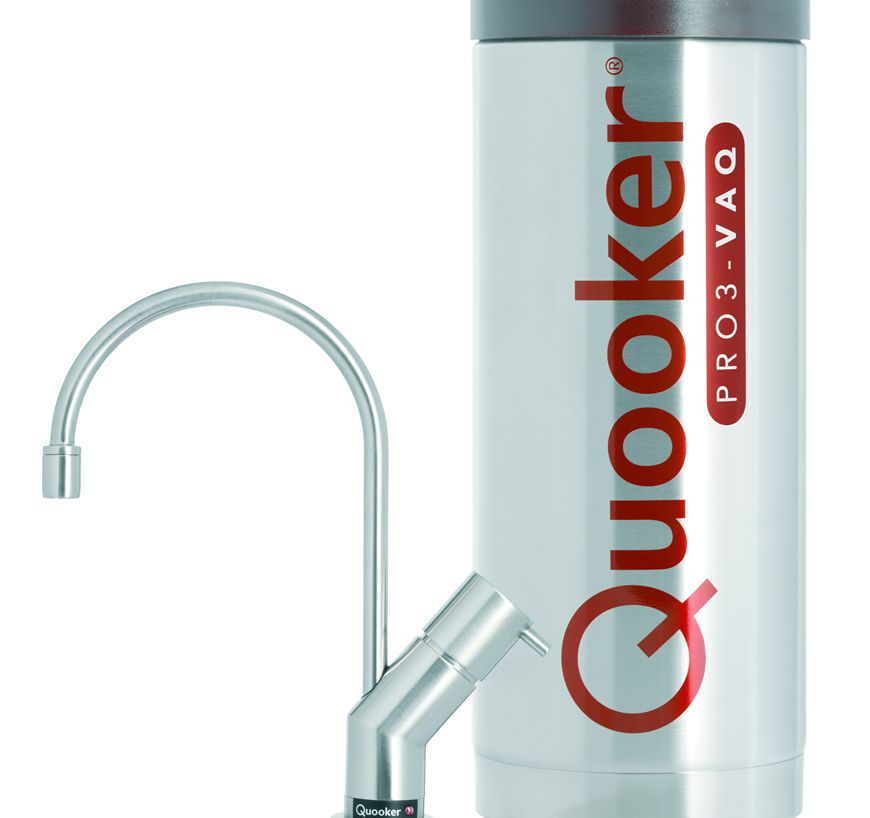 You can use Quooker in your kitchen a number of different ways, here are some of the more popular:
Filling hot water bottles
Boiling eggs
Removing candle wax
Cooking asparagus
Preparing couscous
Making tea
Cooking noodles
Boiling potatoes
Boiling pasta
Cleaning pans
Making filter coffee
Sterilising dummies
And of course, many, many more.
Energy and water savings with Quooker
You can save water by generating both hot and boiling water in a single compact tank under your worktop, the COMBI eliminates the need to pipe hot water all the way from the main boiler to kitchen sink. No more running the tap for ages to get hot water and you'll see big energy savings too.
With the Quooker's perfect high-vacuum insulation means that it only cost you 3 pence a day to have boiling water at hand, exactly when you want it and how much you want it. And you will really save money if you choose the COMBI tank, which supplies all of your kitchen's hot water too.
Quooker and Safety
Quooker has built-in safety measures which helps prevent accidental usage and ensures it is safe when you do, with measures such as:
Boiling water comes from the tap as a fine spray, rather than a boiling stream, so you have time to move your hand, if necessary
The handle is childproof, meaning that children won't be able to open the tap by themselves
The spout is insulated, so it is safe to touch, even when in use
The spout is height-adjustable, meaning you can have the flexibility when you need it and you can lower the spout out of harm's way
There is an indication light, when the tank is boiling and a different indication light when the handle has been turned into the position necessary to allow the boiling water to flow
With these innovative safety features, Quooker makes the boiling water tap a practical and safe alternative to traditional boiling water methods.